Hackensack Child Custody Attorneys
An Overview of Child Custody Laws in New Jersey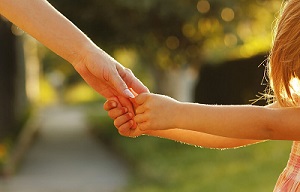 An understanding of New Jersey's laws on child custody in divorce or separation matters requires a familiarity with N.J.S.A. 9:2-4. This is New Jersey's custody statute, and is where the state's public policy on the subject is contained. Our Hackensack child custody lawyers are well versed in New Jersey's laws and are prepared to help you navigate your custody battle.
The court will base their custody decisions on the best interest of the child or children. They seek to ensure that minors' lives are not disrupted by divorce by encouraging co-parenting and joint custody, unless in cases of proven abuse. At Laterra & Hodge, LLC, our Hackensack lawyers work for this same goal, to protect your children and your family. We work hard to protect your child's best interests.
Protect your family with our Hackensack child custody lawyers. Contact us online or call (201) 580-2240 today!
We can assist you with any of the following custody issues:
Protecting Your Family
The stated policy of New Jersey is to assure minor children frequent and continuing contact with both parents, and it is the stated interest of the public that both parents be encouraged in sharing in the rights and responsibilities of rearing children.
Child Custody in New Jersey is divided into two distinct components:
Physical custody concerns the issue of with whom the child resides on a day-to-day basis. Physical custody can be sole or shared.
Legal custody concerns who will have a say in the making of major decisions that concern the child's health, education, and well-being. Legal custody can be sole or joint.
The courts are also called upon to determine parenting time arrangements, or the allocation of regular time, holiday time, and vacation time that each parent gets to spend with the child. There is no limit to the possible parenting time arrangements upon which parents may agree or which a judge may order, provided that arrangement is in the best interests of the child.
How Is Custody Determined?
They will look at factors including both parent's communication, their willingness to comply with arrangements, prior relationships, any history of abuse, the child's safety and needs, any preferences of the children, the stability and quality of the home, educational needs, parent's responsibilities, and more.
At Laterra & Hodge, our Hackensack child custody attorneys will work with you to fashion and advocate for a custody and parenting time arrangement that suits your needs and the needs of your child. Call us at (201) 580-2240 to schedule a free initial consultation.